---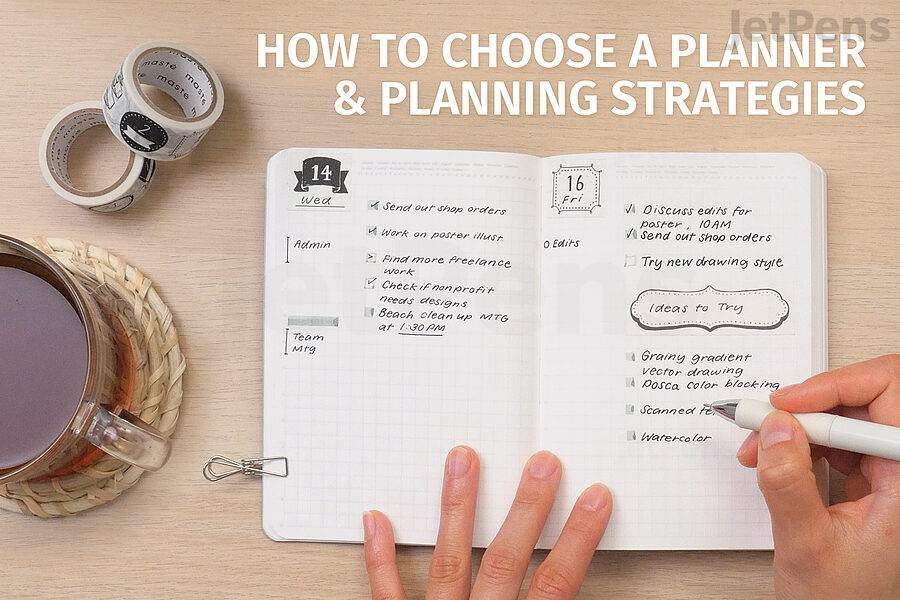 Whether you are starting a new school year or want to get organized at work, keeping a planner gives you control over your time. Paper planners offer you structure for organization while giving you freedom to fit in extra entries and notes. Just as there are different styles of thinking, there are different styles of planning. In this guide, we recommend dated planners as well as undated monthly, weekly, and daily planners. We also run through helpful planning tips to keep you productive and stress-free. Watch our video below to see our tips in action!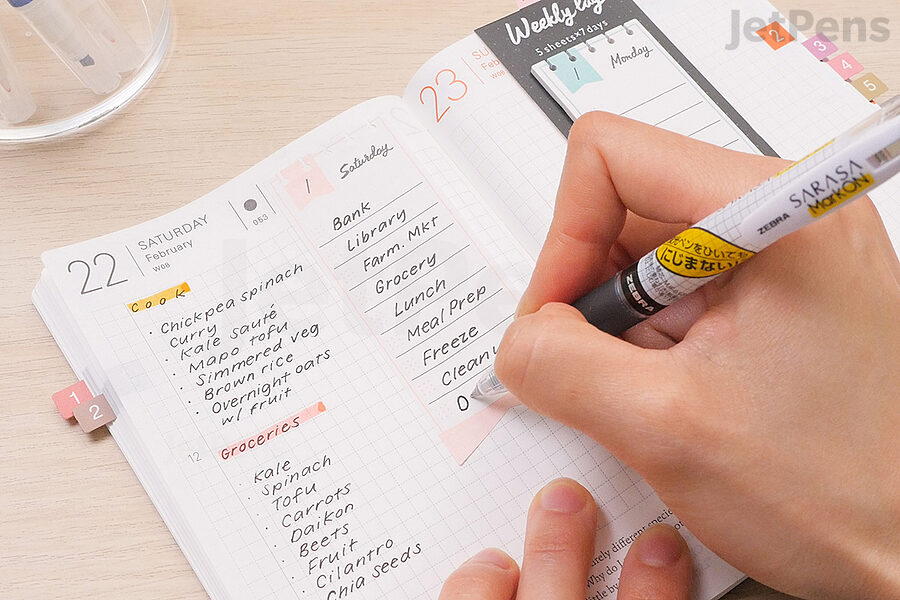 Planning Strategies
Prioritize Your Tasks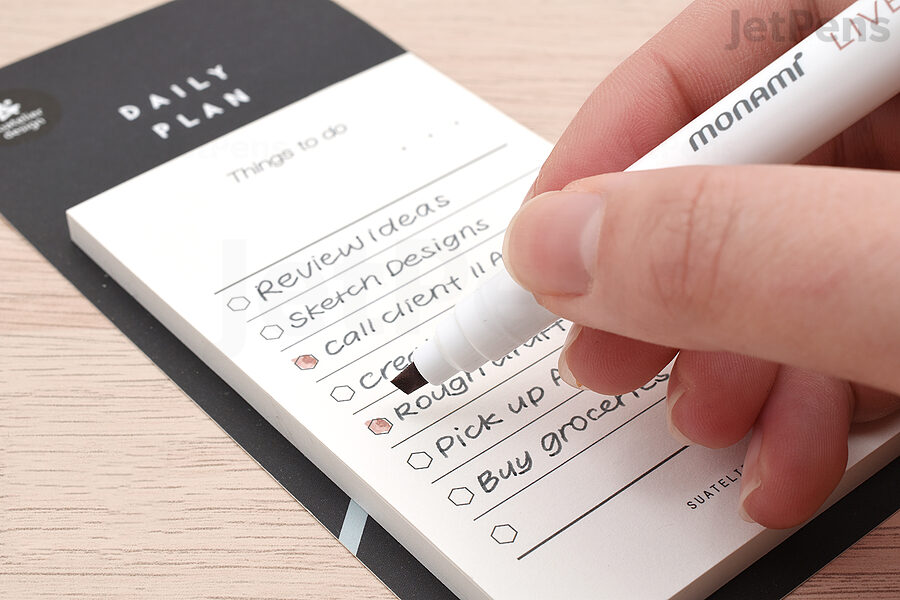 List out your tasks and prioritize them so that you can stay focused on time-sensitive, high-output assignments.
Suatelier Checklist Planner Sticky Notes
come in three formats: To Do List, Weekly, and Daily. You can mark important tasks with a highlighter or number assignments by importance.
Create a Schedule Template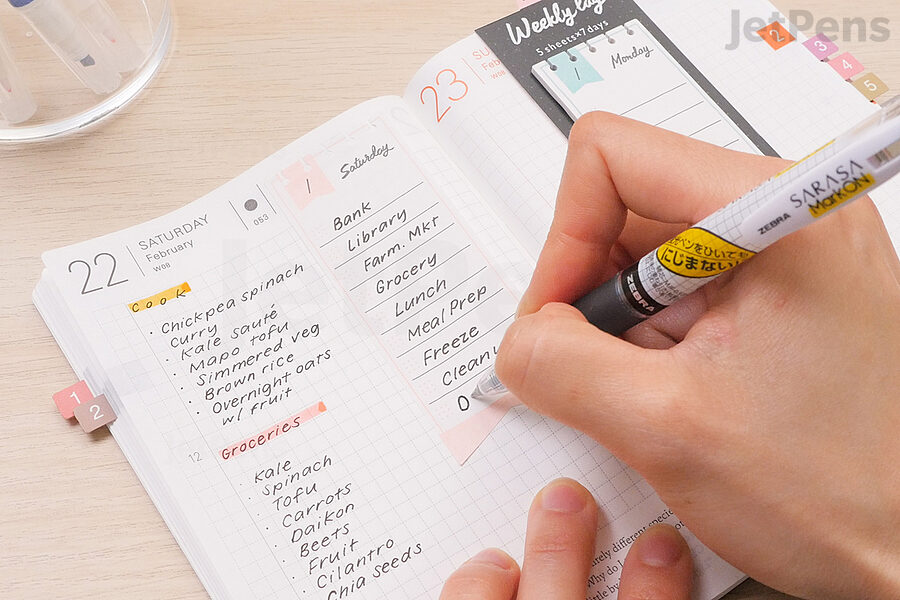 Maximize your time by identifying recurring tasks on your weekly or daily to-dos. This helps you establish a rhythm and form a better understanding of your time. List your repeating tasks on a memo and place it in your planner. When the week is done, simply peel off the memo and place it on the next weekly spread. In this example, we placed a
Midori Journal Weekly Log Sticky Note
over a page in the
Hobonichi Techo A6 Planner
.
Don't Overplan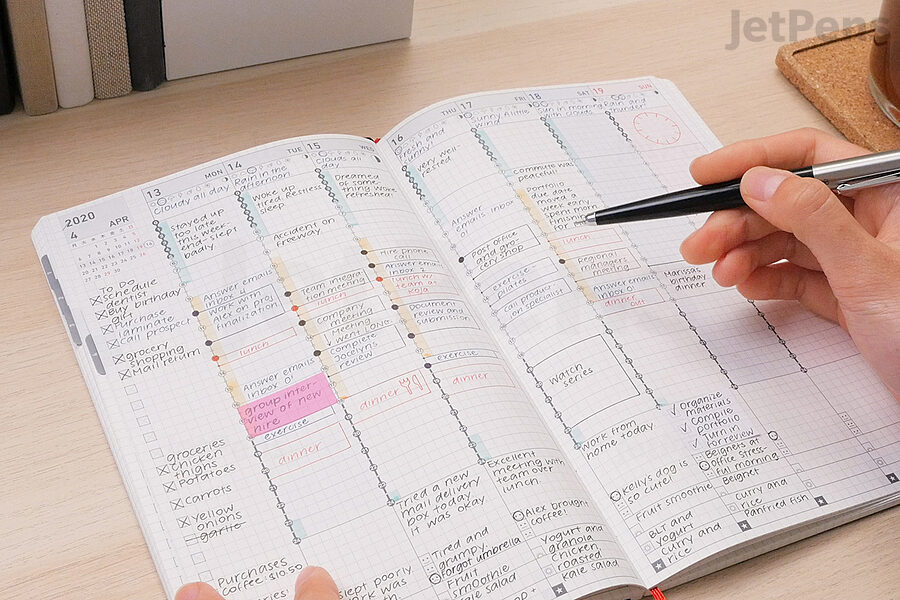 It might be tempting to overplan, but leave space in your schedule to stay sane. Overfilling your planner can make it seem impossible to finish your tasks and can derail your focus from important projects. Stay focused on your primary daily tasks and put details in another notebook or on a sticky note to reference later.
Schedule Breaks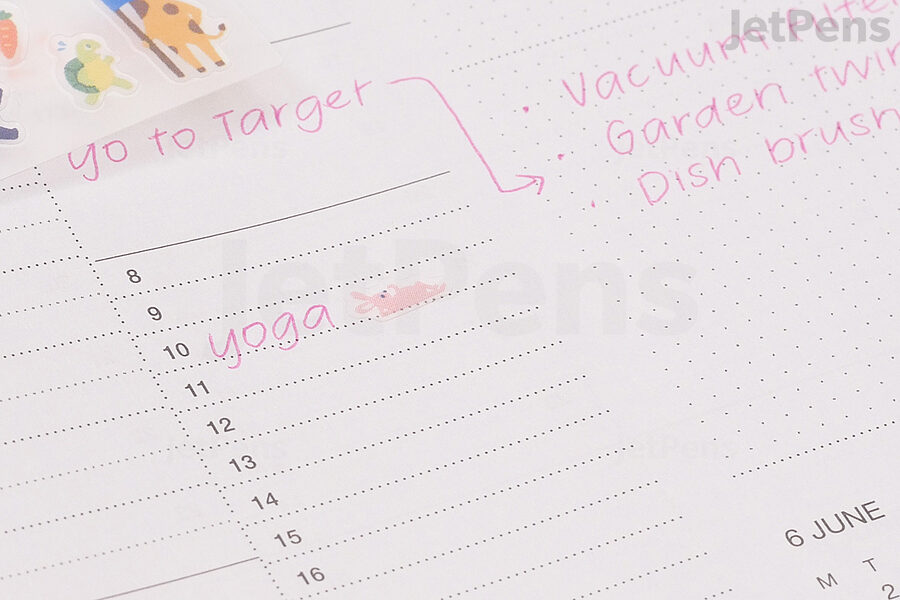 Schedule breaks so that you can refresh your mind. This can be a day out of the month where you are taking a trip, or an hour in the day where you are not thinking about work. Mark your time off with cute accessories, like
Midori Planner Stickers
, to remind yourself.
Use Visual Cues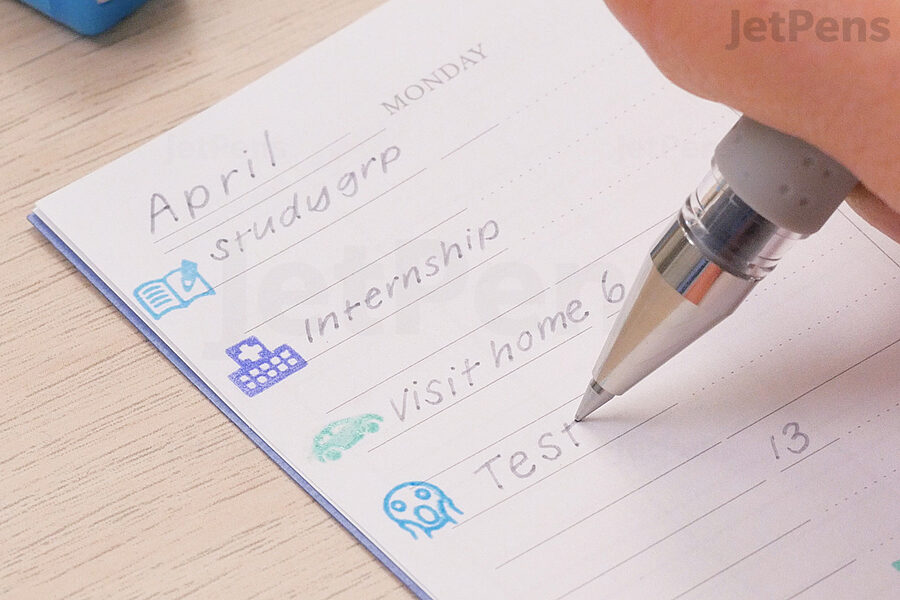 Take advantage of
highlighters
,
stamps
, and
page markers
to create visual cues for separating different tasks. Denoting your tasks helps you see where the bulk of your work lies and keeps tasks compartmentalized. Visit our
planner accessories guide
for more tips on sprucing up your planner.
Conclusion
There are many different planners to choose from depending on your personal style of thinking and approach to scheduling. Once you find a planner that fits how you think, you are on your way to more efficient and low-stress days.
| Planner | Undated / Dated | Frequency | Size | Binding / Cover |
| --- | --- | --- | --- | --- |
| Hobonichi Techo Planner | Dated | Daily | A5, A6 | Stitched / Cardstock |
| Hobonichi Techo Weeks | Dated | Weekly | Wallet (7.4 inches x 3.7 inches) | Stitched / Bookboard |
| Kokuyo Campus Diary Free Schedule | Undated | Monthly | Semi B5, A5, A6 | Stitched / Cardstock |
| Kokuyo Jibun Techo | Dated | Weekly | A5 Slim, B6 Slim | Stitched / Cardstock |
| Kokuyo Jibun Techo DAYs Diary | Dated | Daily | A5 Slim, B6 Slim | Stitched / Cardstock |
| Laconic Monthly Style Notebook | Undated | Monthly | A5 | Stapled / Cardstock |
| Maruman Mnemosyne Diary | Dated | Monthly | A5 | Twin Ring / Plastic |
| Maruman Mnemosyne N197A Today's Act Notebook | Undated | Daily | A6 | Twin Ring / Plastic |
| Midori MD Diary | Dated | Monthly | A4, A5, B6 Slim, A6 | Stitched / Cardstock |
| Midori Stand Horizontal Weekly Block Memo Pad | Undated | Weekly | Medium (8.3 inches x 3.9 inches) | Glued / Cardstock |
| Stalogy Editor's Series 365Days Notebook | Undated | Daily | B5, A5, B6, A6 | Stitched / Cardstock |
| TRAVELER'S COMPANY TRAVELER'S notebook Refill 019 | Undated | Weekly | A5 Slim (8.3 inches x 4.3 inches) | Stitched / Cardstock |
---
---