---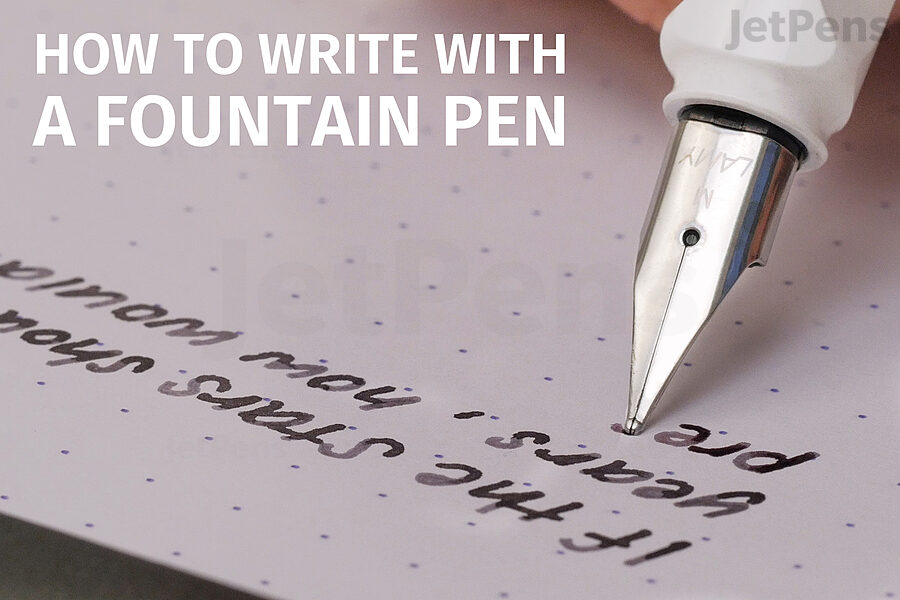 While ballpoint pens write equally well from most angles and positions, fountain pens require a certain touch. In this article, we'll show you how to hold and write with a fountain pen. Do experiment with what works best for you, as what feels most comfortable depends on your hand shape and supplies. Don't worry too much if you're comfortable holding the pen slightly differently from what's recommended. However, if you're having difficulty writing smoothly or comfortably, try making some of the adjustments suggested below, or watch this video to see our tips in action.
Choosing Your Fountain Pen Supplies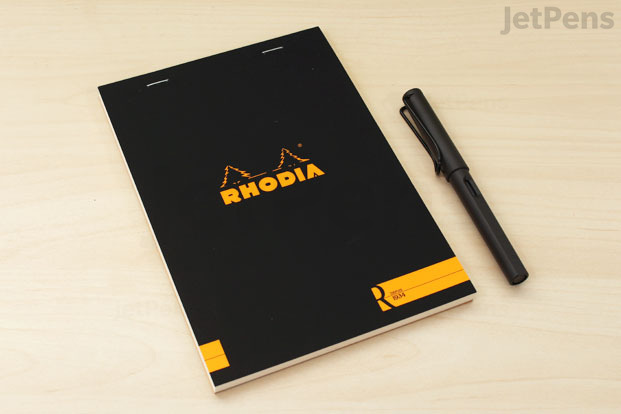 We will be using a
Lamy Safari Fountain Pen
with a
fine nib
and a
No. 16
Rhodia R Premium Notepad
. We picked out the Lamy Safari since it's a relatively low-maintenance fountain pen with excellent ink flow. The pen is constructed from lightweight, virtually indestructible ABS plastic (the same material LEGO blocks are made of). It also has a contoured grip that makes it easy to hold it in the correct position. It's fairly easy to refill—simply pop in a new cartridge or use a converter to fill it with bottled ink. For our paper, we chose the
Rhodia R Premium Pad because of its smoothness, which allows us to take advantage of the Lamy Safari's easy-flowing ink. At the same time, it has just enough tooth so that it's not too slippery to write on. Additionally, it has low showthrough and a relatively quick drying time of about 10 seconds.
Holding the Fountain Pen
To Post or Not to Post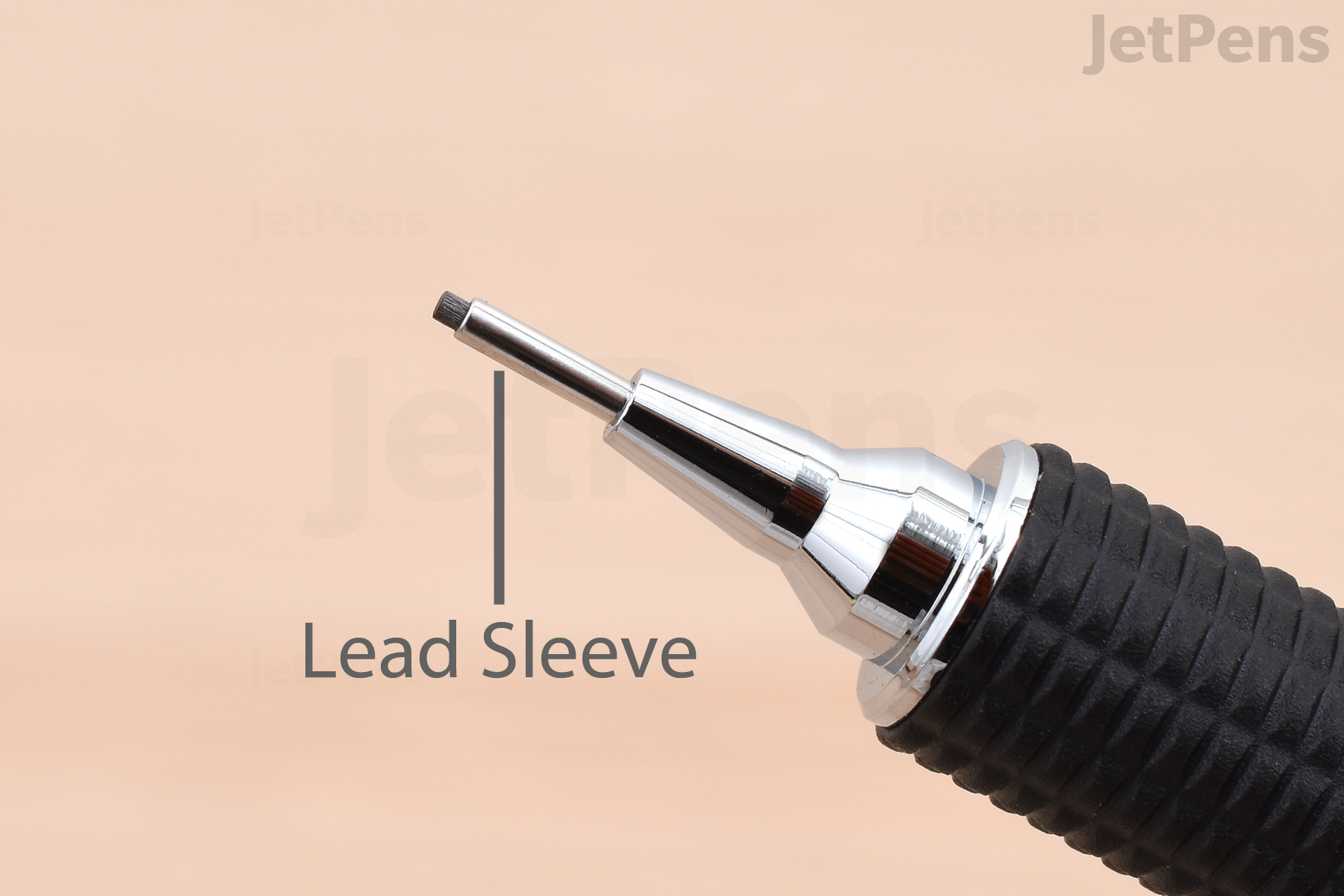 Before holding the pen to write, figure out whether you prefer to have the cap posted (attached to the back of the pen) or not. Typically, fountain pens feel more balanced when the cap is posted, but people with smaller hands may prefer to leave the cap off.
Hold the Pen Between Your Thumb and Index Finger
Optimize control of your pen by holding it between your thumb and index finger. Rest the barrel over or just forward of the bottom knuckle on your middle finger. Keep your ring finger, pinky finger, and palm gently against the writing surface to provide stability. The pen should make a 40 to 55-degree angle with your writing surface since that is the "sweet spot" of most fountain pen nibs. This may be lower than what you're used to, but it will facilitate a juicy ink flow.
The Sweet Spot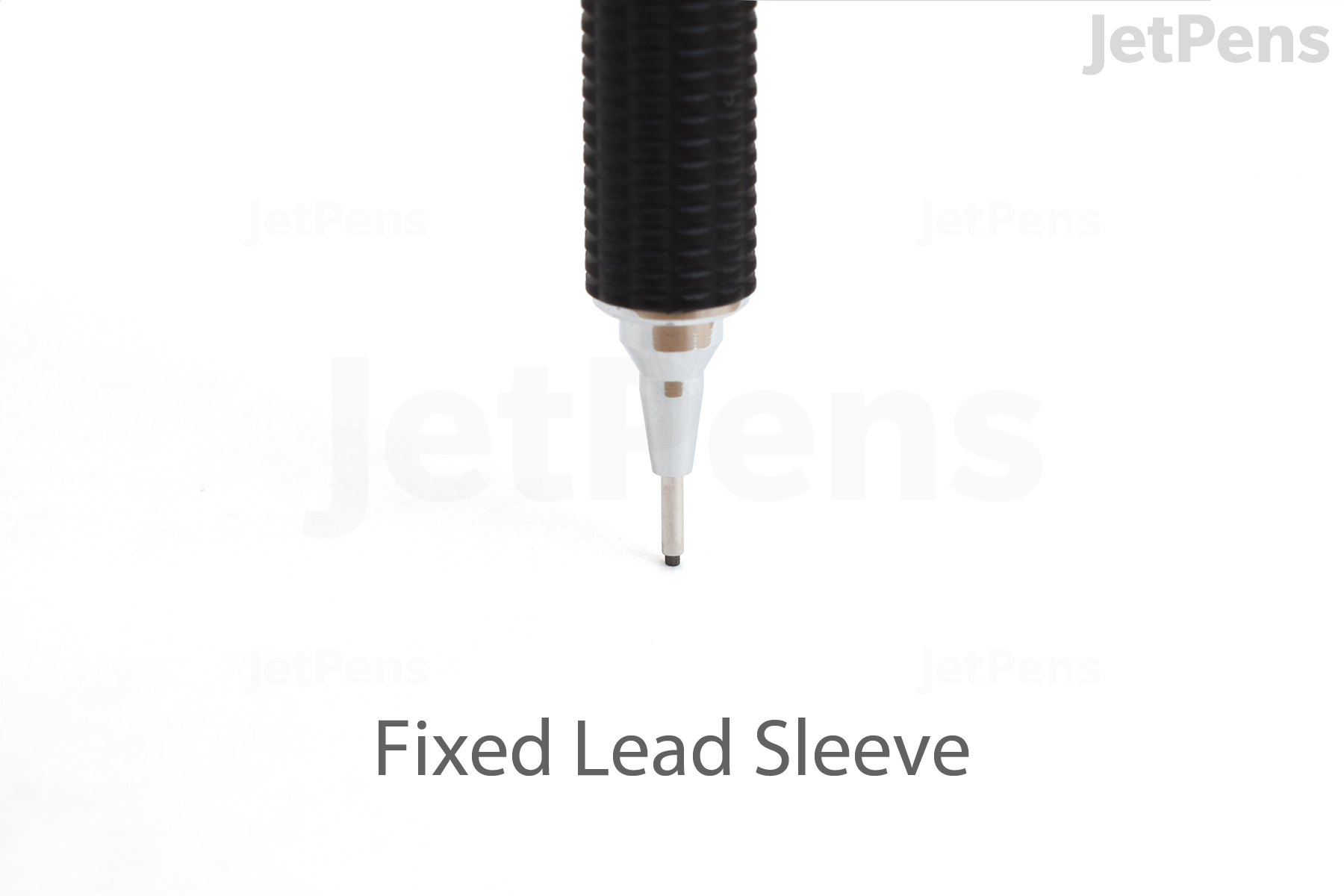 The sweet spot is the area of the nib's tip that will glide across the paper, leaving a trail of ink behind it. The tines and feed separate slightly when you push down on the sweet spot, which lets the ink flow out more easily. Hit the sweet spot to write continuously and smoothly. The nib feels scratchy and skippy when it is not in the sweet spot.
Those who learned to write with pencils often instinctively rotate their writing instruments in an attempt to find a sharp edge. This habit doesn't translate well to fountain pens. If you rotate your fountain pen too much, the sweet spot is lifted off the paper.
Writing Movement
Write With Your Arm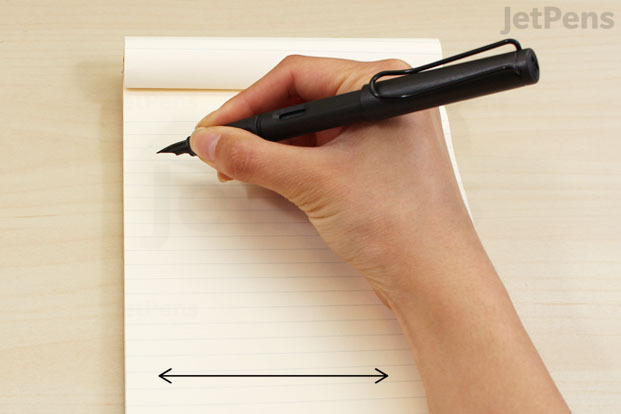 Some people keep their hands relatively motionless when they write by flexing and bending their fingers to control the pen. This tends to be exhausting and may lead to long-term finger strain. This way of writing also constantly changes the pen's elevation and rotation, which makes it impossible to stay in the pen's sweet spot.
To stay in the sweet spot and avoid hand injuries, try writing with your lower arm. By doing so, you're using the large muscles in your arm instead of the small muscles in your fingers. With this technique, you don't need to strain your hand and wrist as much. You also keep the elevation and rotation of the pen constant so that you stay in the sweet spot to produce consistent handwriting.
Reduce Pressure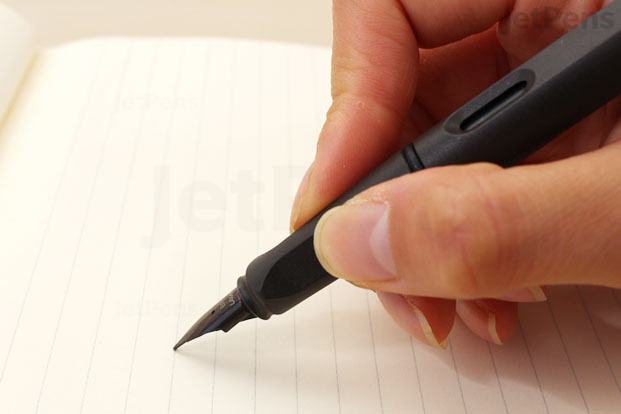 If you're accustomed to writing with ballpoint pens, you might be pushing down too hard on your fountain pen. Ballpoint pens require you to constantly push down to write. Fountain pens don't require nearly as much pressure—simply guide the pen across the writing surface and ink will come out. Pushing too hard can ruin the alignment of the nib or wear it down over time.
Picking a Fountain Pen
How you select a fountain pen depends on many variables, including your hand size and what kind of writing you're doing. It's similar to picking out a pair of shoes. Are you looking for a pair of shoes to run a marathon? To make an impression on a first date? Or to trudge through rainy streets? Consider some of the questions below to guide your fountain pen selection and make writing sessions comfortable.
Using Your Fountain Pen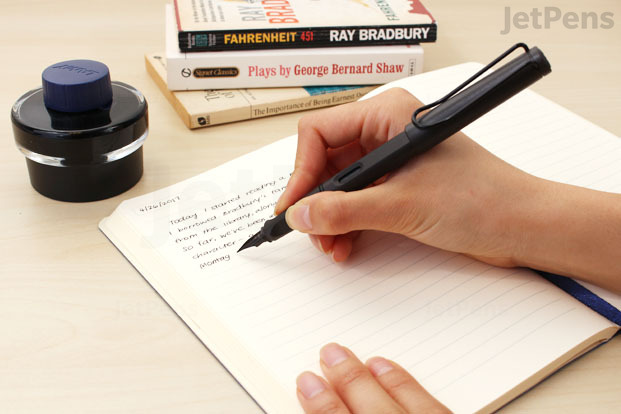 Practice makes perfect, and the more you write with your fountain pen, the more comfortable you'll feel with it. Here are some ideas for using your fountain pen to squeeze in some extra daily practice.
Create a lovely, handwritten greeting card to convey to a loved one how much you appreciate them.
Bring your lecture note-taking game up a notch with the spiffiest writing utensil in the classroom.
Send your long distance friends snail mail.
Write down deep dark secrets in your diary.
Jot down captions for your DIY scrapbook.
Use it for signing your John Hancock on checks and important documents.
Write out a rough draft of the next best-selling novel.
Other Useful Fountain Pen Resources
Do you need some help figuring out how to select and refill your fountain pen? Here are some guides to help you navigate how to use and choose fountain pens.
Signing Off
Writing with a fountain pen should feel comfortable once you find the sweet spot and write by moving your arms rather than your fingers. Do you have any other tips for writing with a fountain pen? Let us know in the comments below!
---
---